1997 Nissan 240SX SE Kouki for SALE
I am posting this ad up for my cousin, Trinh so pass the word around.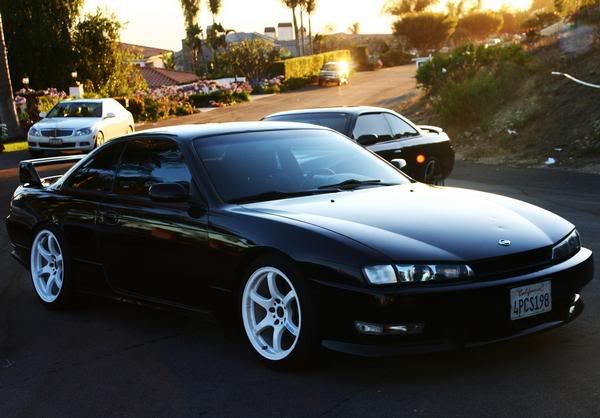 1997 late model (kouki) S14 240sx SE
This is my "weekend" cruising car but things have been so busy lately that I haven't had the time to drive it, so it's time to let someone else have fun with it. This car would be amazing with an SR20 swap, so make it happen.
General:
160,xxx miles on original KA24DE, Oil changes every 3,000 miles
5sp. MT swap
Exedy clutch, just replaced at last oil change
JIC Magic 3″ cat-back exhaust, fully stainless
Suspension:
SPL Parts T/C rods
Stance GR+ coilovers with 8k/6k springs
Welded differential
Interior:
Excellent condition, many new OEM trim pieces
Nardi Classico 350mm steering wheel
Removable steering wheel spacer/hub
Black rubber Nismo GT shift knob
Viper alarm
Exterior:
All OEM JDM parts, no fiberglass or replica parts…
JDM kouki S14 front bumper (expensive, semi-rare)
JDM kouki S14 rear bumper (very rare)
JDM kouki S14 rear valences (super rare!)
JDM zenki S14 side skirts (very rare, and they look better than the kouki ones)
JDM kouki S14 rear wing (real, not a fiberglass copy!)
Pearl black paint
Wheels:
17×9 +12, 18×9.5 +12 Rays 57 Max rims
30mm Z32 300zx brake conversion
$8,500 (O.B.O.)