Lemon Basil Chicken Dinner
BeDea showed me the best way to make lemon chicken. He said to bake the chicken breast & smear it w/lemon & seasoning. Indeed, his recommendations were great B/C it has so much flavor & was so yummy! Here's how it looks like w/sausage & veggies stir fried rice.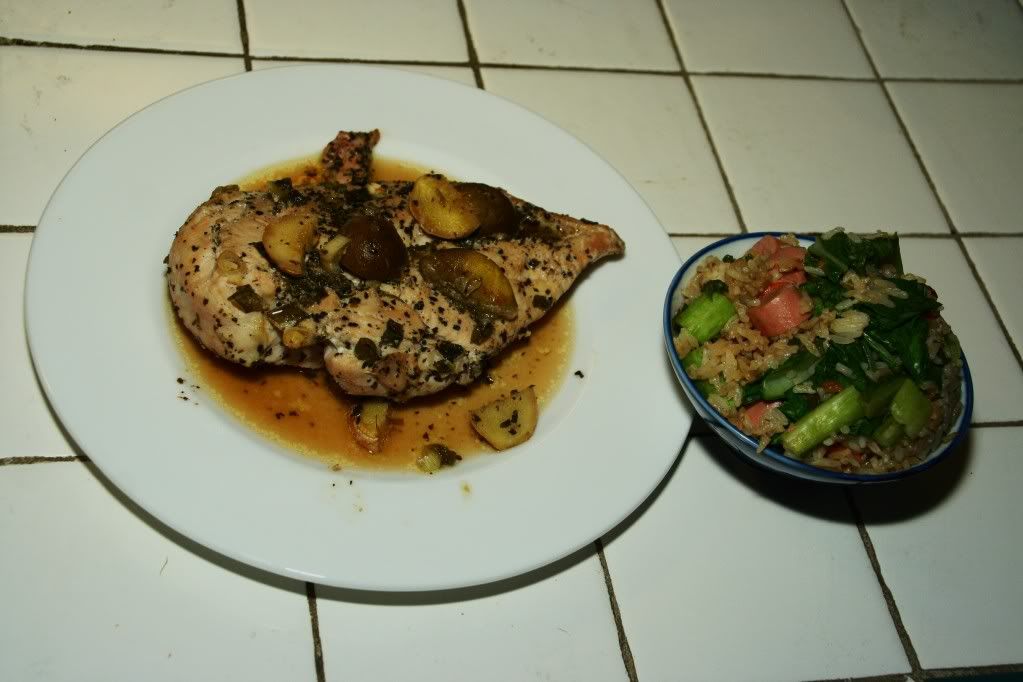 Forgot to mention "Amanda's Lemon Basil Chicken" recipe:
*3 boneless Chicken Breasts
*6 lemons
*Salt, Pepper & Basil to taste
*Butter
Combine all these items & bake for 45 minutes @ 350degrees.
$7.50 total cost & serves 3 people