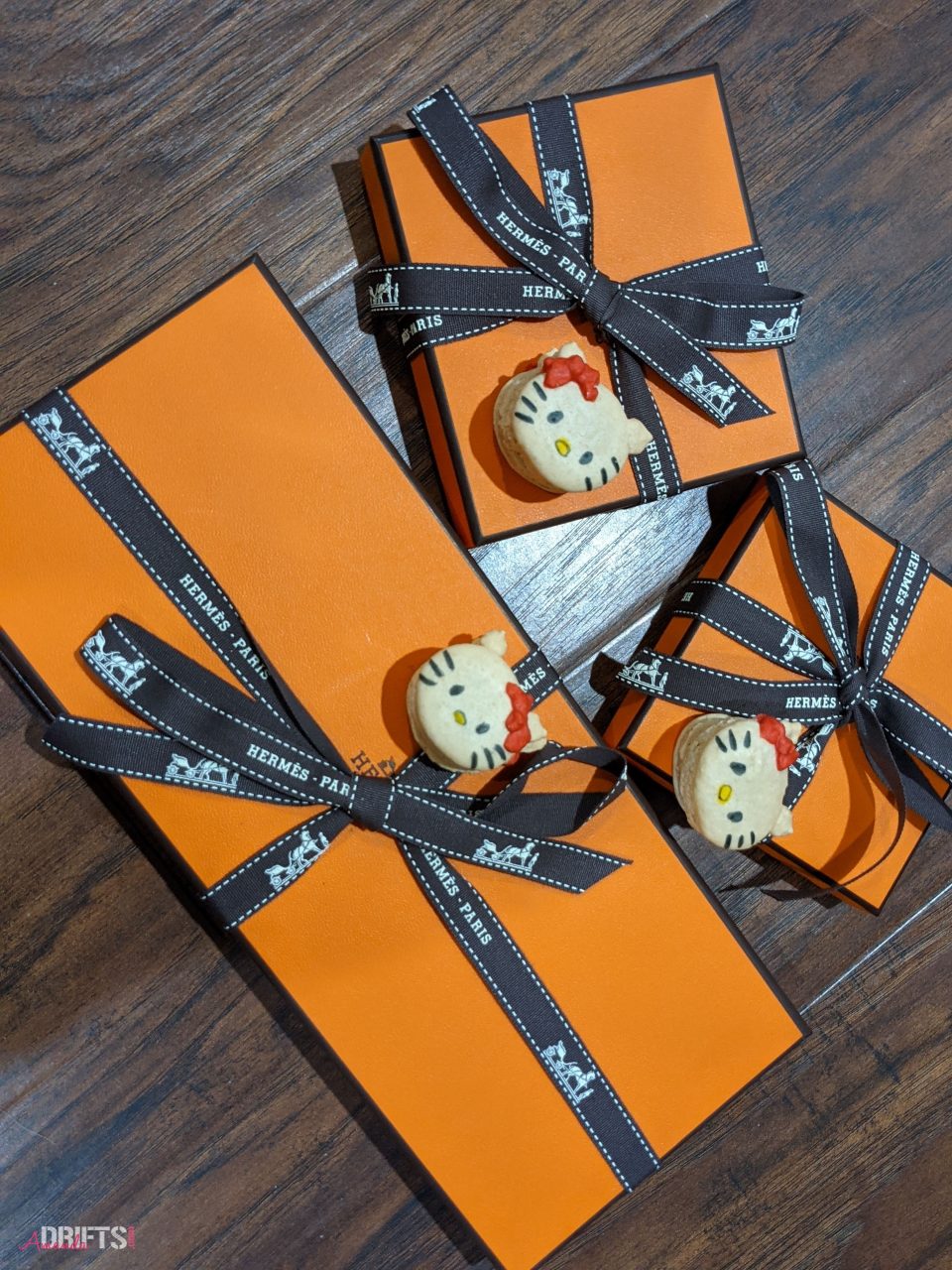 The beautiful 🍊 boxes from Hermes
The Hermes boxes are georgeous. Thank you Susana Mercedes for two of these Hermes boxes. They are beautiful and I couldn't bare opening them yet. Perfect birthday gifts. I am forever grateful!!
P.s. – Peet's mom did a great job on these hello kitty macarons. Love them!!