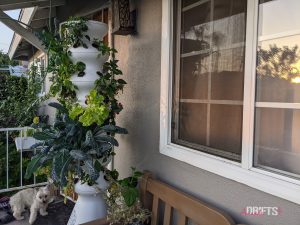 Tuesday, July 20, 2021
Yup, yup my Lettucegrow stand is still thriving. I am still shocked it works!!!! 🥬🥗 The $400+ price tag will pay off in the long run.
Tuesday, May 18, 2021
The work wife offered free succulents and I couldn't say no. Aren't they so pretty? Thanks boo. I really do hope they bring me good luck.
Monday, March 8, 2021
My mom seriously has a green thumb. Imagine what she could accomplish with a Lettuce grow stand. I am so glad she finds joy, solice and occupies herself with gardening. She's always saying look whatever I plant grows, which is 80% true. Glad she stopped telling me how depressed she is, although she has days […]