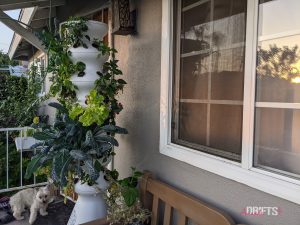 Tuesday, July 20, 2021
Yup, yup my Lettucegrow stand is still thriving. I am still shocked it works!!!! 🥬🥗 The $400+ price tag will pay off in the long run.
Wednesday, June 23, 2021
This lady drives me crazy sometimes, other times she amazes me… she's like my child. Case in point, her gardening skills, she for sure has those magical green thumbs. Here she is adoring and caring for her plants.