Monday, July 12, 2021
Sometimes I wish I was not into cars, I'd save lots of money and have a normal life. God did not make me normal or basic though. I really need to find my calling in the automotive industry. Always, here are the two pictures I took that night.
Sunday, June 27, 2021
The Raw Powder Coating S Chassis meet was lit. Super glad I went to this meet to unite with my S Chassis people. Everyone was so nice. The cars were beautiful. Bonus, it was great weather too.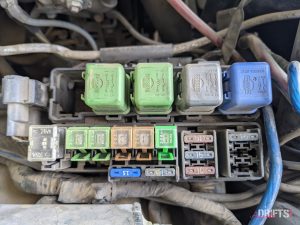 Wednesday, June 9, 2021
After my ignition fuse/relay went bye bye on me at AVS I decided to start buying and replacing them all. I will be keeping the old ones as spares. I can't believe that a small little thing can allow the car from running or not running. Live and learn right? I am still waiting for […]