Round 1 Bowling & Amusement Puente Hills, CA
Hello Kitty Claw Machines, where Ray won me Hello Kitty Plushies. Thanks RayBabes!!! My Hello Kitty plushies need more family members we will be collecting next time we come back to Round1!!!!
And, Hello Kitty Charms. 4 FREE with new membership sign up. Plus, 1 FREE charm every time you go to the front counter to add credits to your card. 🙂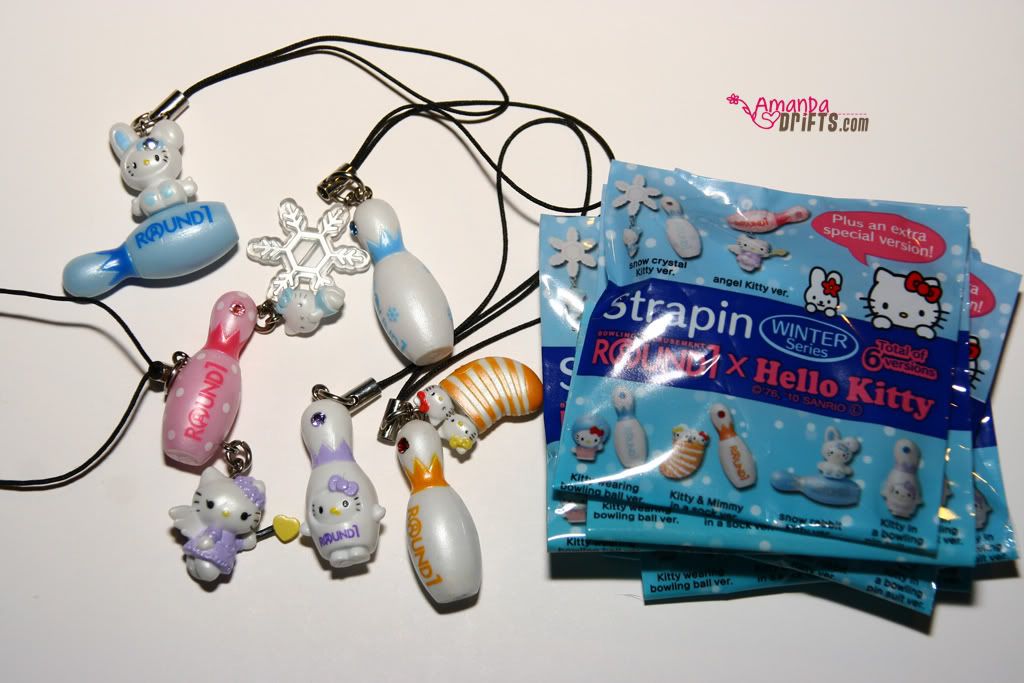 Next time I come back to Round1, I'll be sure to take more detailed pictures of other stuff like the bowling alley, karaoke, bar, games, sticker machines and more.