Sunday, January 1, 2023
What a pleasant surprise. Raciel, you did a great job picking out the Disney and Hello Kitty Igloo cooler gifts for me. I 💕 them. I can't wait to use them soon.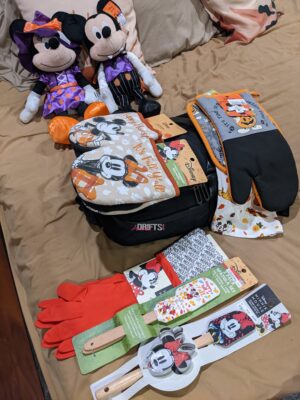 Monday, September 26, 2022
Oh gosh the Disney items at Ross and TJMaxx are so cute they are going to cause my collecting problem to explode. I can't get over how affordable and adorable the items are.
Sunday, April 7, 2013
Flor & I stopped by the Disney Soda Fountain & Studio Store to get our free scoop of ice cream after our Hollywood 5k run. Love this store and the staff were super friendly.